Based on an anime, which as I understand it, did not have a manga, and was created to be a direct sequel to the events that happened in Dragon Ball Z.
Game Boy Advance (2005, published by Atari)
1 player+(there are multiplayer modes, but I can't find any info on whether it's more than 2 or not)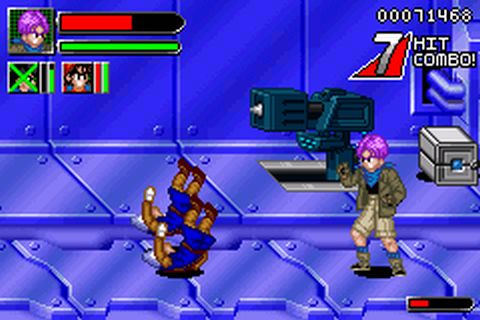 https://www.gamefaqs.com/gba/921892-dragon-ball-gt-transformation/faqs/38591
Evidently they don't know special combos for most of the characters, between both the guides the game has.
A lot of modes actually need to be unlocked, as do extra playable characters, options, and other extras. These are unlock by points(Zenie) earned between stages, and spent in the "Secrets" section of the main game menu.
There's a team aspect to the game, like the first TMNT game on the NES. If someone is getting low on health, you can swap them out for another character. Lost health will gradually improve as the character remains swapped out. It seems you can spam projectile attacks, as you have the ability to recharge the meter they rely upon. It autosaves between stages.