Based on one of the most well-known manga/anime series, this is strictly based on Dragon Ball, before it becomes Z(basically the story of child Goku).
Game Boy Advance (2004, published by Atari in North America, Bandai in Europe, Banpresto in Japan, and Daiwan C & A in Korea)
1 player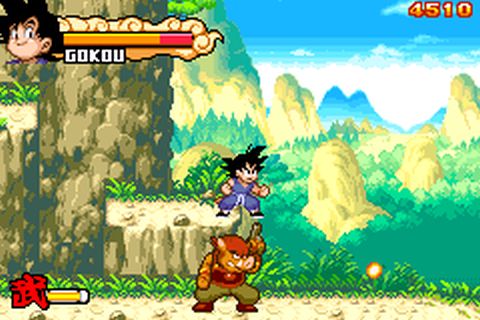 https://www.gamefaqs.com/gba/924062-dragon-ball-advanced-adventure/faqs/33774
The controls are explained in the first part of the walkthrough.
As the title suggests, this one has some adventure elements, including an overworld map, doors that need to be unlocked in earlier stages later in the game, finding unique items, etc. The game autosaves when you beat a stage. You only have to stop and fight all enemies off when an "!" appears on screen. Otherwise there's a fair amount of platforming as well.